Overview
Looking to attract customers to your aviation, travel, or luxury services business?
FlightAware has a variety of advertising methods and models for every type of business. Additionally, FlightAware's advertising technology allows you to select your target market (aircraft operators, aircraft owners, charter customers, airline customers, aviation enthusiasts, etc) and other demographic specifics to focus your campaign specifically on individuals that are right for your business.
Available Market
Statistics dated March 2015
Overview
Registered Members
> 5,000,000
Monthly E-Mail Newsletter Circulation
> 4,500,000
Monthly Users (Uniques)
> 8,000,000
Monthly Web Page Impressions
> 250,000,000
Monthly Mobile App Pages
> 75,000,000
Monthly Ad Impressions
> 350,000,000
Member Demographics
Average Age
46 years old
Gender
58% Male / 42% Female
Profession
20% Pilot, 16% CEO/Director/VP, 8% Manager, 4% Engineer
Pilot
> 260,000
Own Aircraft
> 100,000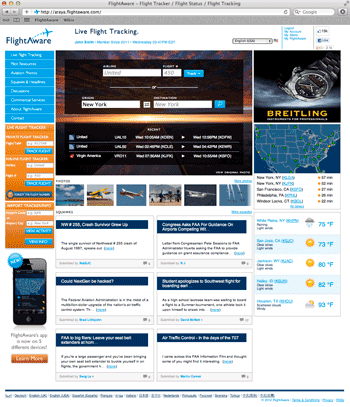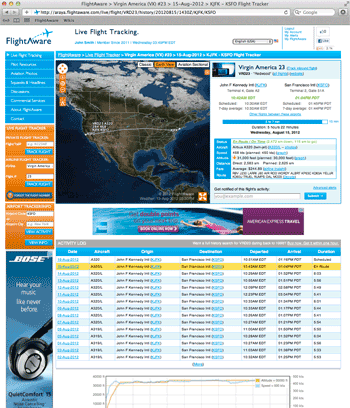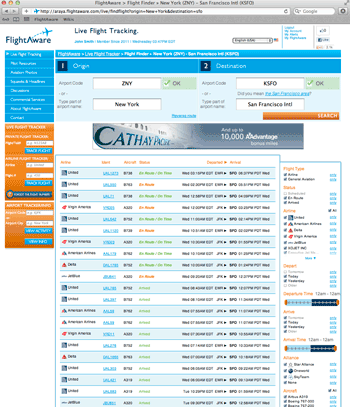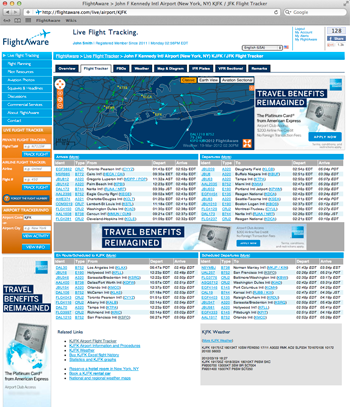 QuickAd
If you want your ad on fewer than a dozen specific airport pages, you can be up and running in under an hour using FlightAware QuickAd.
Broad Reach Campaigns
Contact a FlightAware representative to get started.
Featured Advertisers