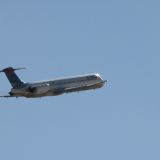 boughbw
| | |
| --- | --- |
| Member since | |
| Last seen online | |
| Language | English (USA) |
Submitted
"A Mesa Airlines flight crew was forced to abruptly halt a landing at California's Hollywood Burbank Airport on Wednesday after an air traffic controller cleared a plane to depart ahead of them, according to preliminary information obtained by NBC News." (
www.nbcnews.com
)
More...
Submitted
The New York Times is reporting the cockpit voice recorder indicates one pilot refused to allow the other back into the cockpit as he crashed the plane intentionally. (
www.nytimes.com
)
More...
Submitted
How it came to be this way, I will never know. The plane crash landed in a field attempting to return to the airport in Arkansas. (
www.ky3.com
)
More...
Submitted
A local flight school had most of its planes destroyed when a storm hit Kansas City's Charles B. Wheeler Downtown Airport on April 20, 2023. (
www.kmbc.com
)
More...
Submitted
The Airline History Museum at the Downtown airport in Kansas City has been locked-out of its hangar filled with vintage planes and aviation memorabilia. The hangar facility is run by Signature Flight Support. Signature claims the museum has failed to pay rent. However, Kansas City has declared that the museum is entitled to pay $0 in rent for space at the airport so long as it remains a not-for-profit entity. The museum has, among many other items, two Lockheed planes: a Super Connie and an… (
www.youtube.com
)
More...
Did you know that FlightAware flight tracking is supported by advertising?
You can help us keep FlightAware free by allowing ads from FlightAware.com. We work hard to keep our advertising relevant and unobtrusive to create a great experience. It's quick and easy to
whitelist ads
on FlightAware or please consider our
premium accounts
.